Best healthcare apps ideas in 2023
The healthcare industry is one of the most established commercial markets. Studies done by Delloite say that global healthcare spending has crossed USD 10 trillion in 2022. This is expected to grow exponentially in the coming decades. 
The industry is going through a rapid phase shift with the integration of various digital transformation technologies. Industry experts believe that the demand for mobile healthcare apps will benefit the sector most. This is a golden opportunity for entrepreneurs who are looking to set up their businesses in the healthcare industry. They can make use of this opportunity to its fullest by coming up with mobile apps that can transform the industry. To help healthcare entrepreneurs, we have come up with this blog that will cover the best healthcare app development ideas in 2023.
Why is digitalization essential in the healthcare industry?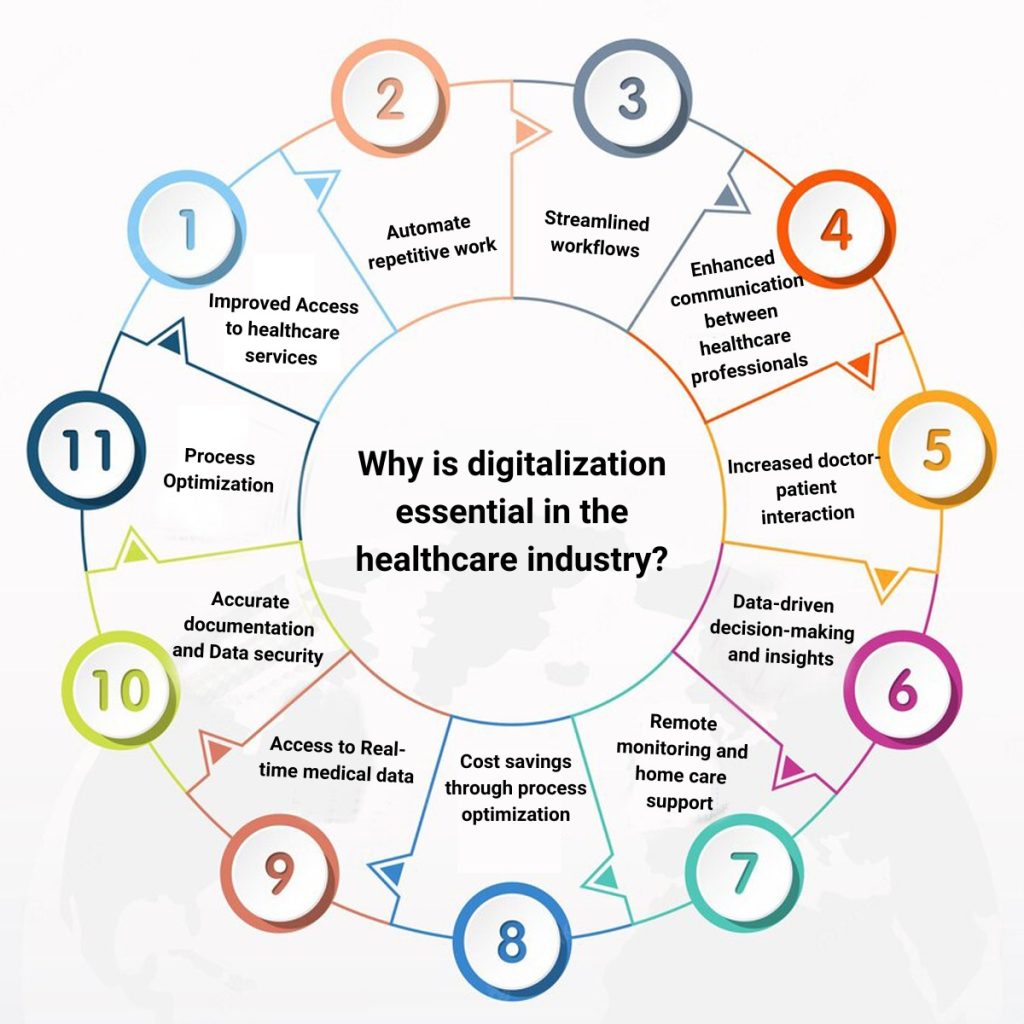 Trending healthcare app Ideas 2023
As the industry is still getting digitized, there exists a huge gap that can be explored by potential entrepreneurs. Our aim is to eliminate the hassle of your research of healthcare app development ideas by supplying you with the best ones. Below is the list of potential healthcare mobile application ideas that can be highly disruptive.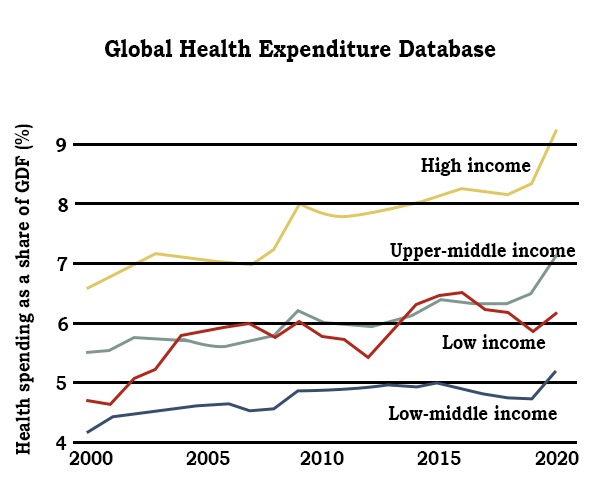 The Internet of Medical Things (IoMT) apps
IoMT is also known as the Internet of Medical Things. IoMT is a network of medical devices and software that interact with each other. These networks consist of sensors, devices, wearables, and even machinery like X-Ray machines, scanners, etc. With the help of IoMT mobile applications, these device performances can be consolidated and the medical reports are shared with the respective healthcare professionals.
Patient monitoring app
Patient tracking apps help medical professionals to track patients even when they are at their houses. This is done with the help of wearable devices that are connected to the network of devices. The real-time reports sent by these devices help doctors in having a detailed awareness of the patient's health conditions. Some of the commonly connected devices are pacemakers, cardiac resynchronization devices, etc.
Chronic disease tracking app
A chronic disease app keeps a track record of the patient's disease symptoms. These apps are able to keep a track record of these symptoms and evaluate the results on a regular basis. It is then capable of providing the right measures to the patients to get rid of these diseases. The demand for chronic disease-tracking apps is gaining immense popularity these days.
Personal training app
Developing a personal training app is the most popular healthcare mobile application development idea. Personal training apps have enabled the development of workout and fitness programs that do not require any human input. These apps developed by the best mobile application development companies are capable of optimizing fitness, activity, diet, etc., and delivering personalized recommendations to individuals.
Drug discovery app
Pharmaceutical drug development is a hectic and tedious process. The major challenges in the pharmaceutical R&D sector are the development cycles involved and the complex lab testing process. Artificial intelligence-enabled Apps in healthcare help pharmaceutical companies optimize the entire drug discovery process. If you are looking to build an app with AI healthcare app ideas, connect with DxMinds, the best Artificial Intelligence app development company.
Thermal imaging app
Images generated using a thermal camera help identify different levels of heat generated by the human body. A medical thermal imaging camera monitors a specific body area for abnormal temperatures causing inflammation, injuries, or infections. Thermographers and related professionals can analyze these images and gain insights based on the reports. Thermal imaging cameras can also be placed in various locations, including offices, shops, wear houses, public transport, etc.
Mental health app
These days a large number of individuals are struggling with different types of mental health issues. It could be due to the stress and anxiety they face. This can lead to depression and other severe issues that can hamper their overall health. To get rid of these mental health issues, the best mobile app development companies have come up with mobile applications that can guide individuals accordingly. These applications are in high demand since people have prioritized their mental health.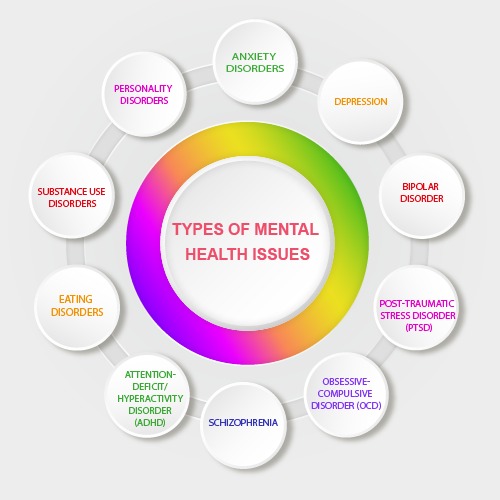 Diet management app
Diet management and nutritional tracking apps are in high demand. App users can input details about the food items they consume, and set weight loss goals. They can also track their calorie and macronutrient intake, and get personalized meal planning and nutritional advice. By developing a diet management app, entrepreneurs can target users who want to improve their eating habits and improve lifestyles. 
Doctor appointment booking app
Online doctor booking apps have transformed the traditional ways of how doctor-patient interaction occurs. With these apps, patients can find doctors related to their disease and can have virtual/physical appointments. Doctor consultation apps are gaining huge traction these days, entrepreneurs are actively building enhanced solutions on top of it.
Personal medical record app
The personal medical record app allows users to manually input their health records. This way, their entire doctor consultation and medical history will get stored in a centralized place. They can share that data with the doctor before the consultation. Doctors can use this solution to learn about a patient's medical history and then suggest medications or take other actions based on that data.
Hospital finder app
Medical emergencies can occur anytime, whereas learning about a new location takes time. In this scenario, the hospital finder app allows users to find the best hospitals nearby. Users can look up hospitals in their desired areas, and learn more about the treatment, and various other details.
Medicine price comparison app
Customers are concerned about the cost of medicines as pharmacies and stores charge differently for the same medicine. With the help of a pharmaceutical price comparison app, users can compare the prices of medicines across different stores to get the be
Healthcare networking app
It's a social platform for medical professionals where they can connect and network with each other. Doctors, health care professionals, medical experts, etc. can create their profiles and communicate in a hassle-free manner.
Medicine delivery app
Medicine delivery apps allow users to order medicines online. This will be delivered to them as soon as possible. Online medicine delivery applications help business owners in building a business empire as it is gaining huge traction.
Reminder app
A medical reminder app is helpful for those who lead busy lives. These apps remind patients of their appointments, medicine plans, consumption, or any other tasks that must be completed between medical visits. 
Women healthcare app
These apps are exclusively designed for women's health requirements. They are mainly used for health tracking and monitoring, providing valuable information and data concerning menstrual cycles, pregnancy, and other medical conditions.
Medical training apps
Medical training applications for aspiring doctors and nurses help them improve their knowledge and awareness of particular topics. These apps act as a medium for medical education. Numerous technologies like Augmented Reality, Virtual Reality, Mixed Reality, etc. can be integrated into these apps. It helps them deliver a wonderful user experience.
How to make your healthcare app idea into reality?
Once you finalize the idea you want to convert to an app, the next step is identifying the best healthcare app development company to proceed with. You should be very clear about your requirements before approaching the development companies. The clarity in what you need helps eliminate unwanted confusion and hassles. Hiring the best mobile application developers in Mumbai like DxMinds Innovation Labs will help you get the best healthcare mobile application development.
How much does it cost to develop a healthcare app?
The cost of developing a healthcare mobile application depends on various factors such as app platform, technology stack, location and experience of the development c, the time frame for the project, complexity of healthcare/medical app/fitness, size of the development team, UI/UX design of the app, etc. However, on average, the cost of developing the best healthcare mobile application in 2023 will start from USD 25000 onwards.
Conclusion
Even though developing a healthcare mobile application comes with commercial benefits, it's one step closer to a social cause. Before developing mobile applications, entrepreneurs need to keenly observe market trends and understand their target customers' requirements.