Mobile Game Development Company in Toronto Canada
The demand for smartphone games is skyrocketing exponentially. The number of mobile games that get deployed to the respective app stores is a perfect example to support this. Conventional gamers have moved to mobile platforms as they are been catered with advanced features and technologies than ever before. Mobile games have become the bloodline that they turn out to be the potential stress busters at times. Games developed by top mobile game technology companies in Toronto Canada like DxMinds technologies are delivering the best experience to the users. There are a large number of globally acclaimed mobile games, which help its founders generate potential revenue. In that aspect, having a full-fledged mobile game can help you in creating an emporium from scratch. The huge demand for mobile games has resulted in the rise of the best mobile game development companies in Toronto. A full-fledged mobile game developed by the top mobile game experts in Toronto is all you need to dig out the fortune that lies within.
DxMinds Technologies Inc. is an out of the box thinking, innovative and approachable mobile games Development Company in Toronto Canada. We move ahead with a single mission in our mind- Our client's success. We have full access to a wide range of resources that can be an add-on to the mobile game development process. We are based out of Toronto and are delivering impeccable mobile game development services along various verticals of Toronto and nearby places. Also, we have a potential client base widespread across the globe. At DxMinds, the game development process takes place through different stages. We have classified it accordingly in such a way that all the processes are carried out with the utmost care and attention.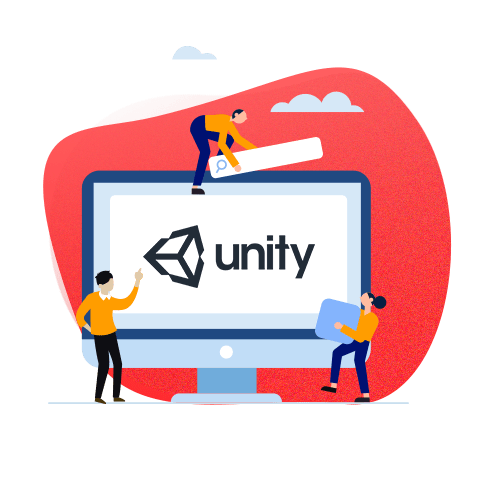 The stage of ideation takes soon after a client approaches with his/ her game development idea. He may have a spark that he wants to give life to. We handle them in a professional manner. Our team of professionals including mentors and technology experts takes them through several rounds of mentoring processes to figure out what exactly they are looking for. Not every entrepreneur who comes up with a game idea will have sound technical knowledge. In that case, we offer them end-to-end technical consultation and guide them in such a way that they can figure out what's the missing element in their idea. We then go through the entire theme of the game and storyline. We discuss the complete possibility of the game, the technologies that can be leveraged whilst developing the game, etc. It is at this stage that the basic skeleton of the game gets formed. Being the top mobile game developers in Toronto, we help entrepreneurs in converting their ideas into full-fledged mobile games with outstanding features integrated.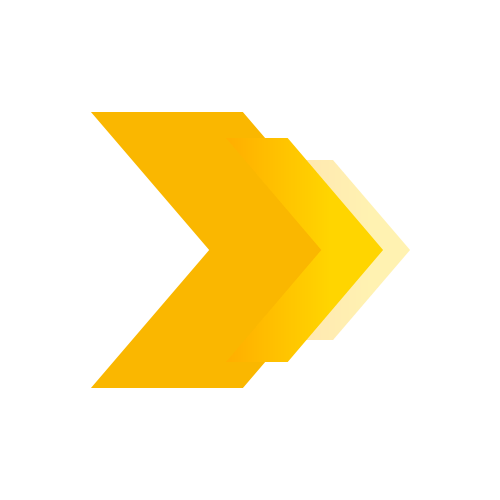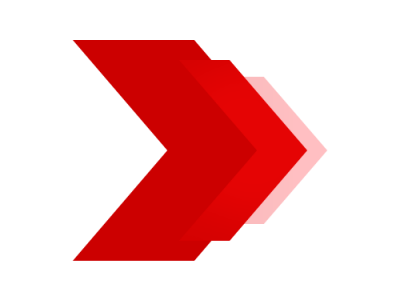 Stage 2 - Market Research
We have a well-versed team of market research experts who try out different permutations and combinations to come up with excellent market inputs that can be leveraged whilst developing a mobile game. The purpose of executing full-fledged market research is to find out the missing gaps and to figure out the market requirements. Right after the research, we will have a detailed idea about the requirement and we try our best to meet those needs. Being the best mobile games development agency in Toronto Canada, leveraging all our experiences we acquired down the journey, we will arrive at a point where the outputs from the market research can be the best inputs while developing the mobile game.
Stage 3 - Competitor Analysis
To have a detailed overview of the game we are about to develop, we will execute an in and out competitor analysis to stay ahead of the competition. This makes us well aware of the relevant measures and strategies that need to be implemented in the app. Also, it gives us a clear picture that helps us in identifying their pain points that can be turned out into opportunities. Our mission is to make the game we develop for our clients a standalone that they will be given the full power to stay ahead of the competition.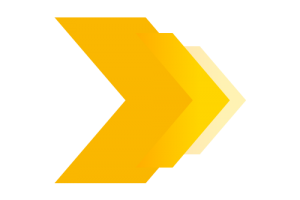 Stage 4 - Designing and Development
After all of the groundwork, researches, and market analysis, we collectively move towards designing the app. This is a crucial phase where no shortcuts and compromises are allowed. Any compromise on the designing part will ruin the game as it affects the way how the user conceives it. We are the best game development agency in Toronto, who have well-versed knowledge and hands-on experience in developing top-notch mobile games. We with our skillsets weaves each element such that it is much appealing to the customers. We integrate relevant animations, graphics, and designs to deliver a rich experience. For us, it is a part of our daily routine that we don't feel this as an odd activity. Yet we approach designing the game with utmost attention and focus. After the designing part gets over, we move on to the designing part of it. We have highly talented in-house developers who are capable of delivering experiences that meet international standards and parameters. We integrate the latest technologies like Artificial Intelligence, Blockchain Technology, AR/ VR, etc. to make the game much appealing to the users.
Proper testing and quality check of the game has to be executed or else it will affect the usability of the game. As the top mobile game developer agency in Toronto, we have the best app testing labs and infrastructures where we make use of both manual and automated testing processes by making use of the latest resources. Our team of highly talented testers has got relevant experience in the testing domain that no errors or bugs remain unfixed in the app.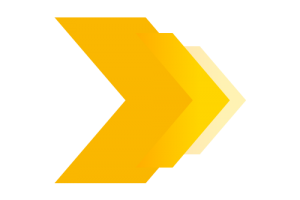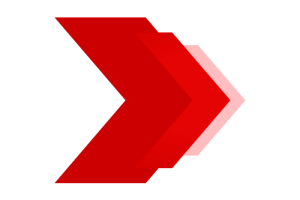 Proper testing has done to avail of a full-fledged mobile game that awaits deployment. Deployment is the process of airing the app to its respective app stores and make it ready for the users to download it. Prior to the deployment, we carry out several rounds of checking like load balance checking, security checking, etc. to make sure that the game meets all the requirements and can afford the demands.
Stage 7 - Maintenance & Support
Any app, regardless of its niche or type, has to have regular rounds of checkups to ensure its usability. Proper maintenance of mobile games plays a key role in determining the success of the game. At DxMinds, we offer the best in class mobile game maintenance services to our customers based in Toronto. The end-to-end support we offer not only helps them in preserving the health of the app, but also help them to be in parallel with the market pulse.
Top Mobile game development services we offer
Top Hybrid mobile game development services in Toronto
We are the masters in carving and crafting high-end hybrid games from scratch. Leveraging the finely polished skill of our in-house development team and by sticking closely to our moral values and ethics, we come up with full-fledged hybrid games that go beyond our customer expectation. As the top hybrid game development company in Toronto Canada, we believe in delivering quality products and services to our customers, which can be beneficial for both parties.
Best iOS game development services in Toronto
We deliver the finest and unmatched iOS game development services to our end customers. The precise games we develop for the iOS platform are highly intuitive and groundbreaking. Over the years, we were able to develop high-end games for various Apple gadgets like iPhone, iPad, wearable, etc. Our team of experts is highly capable of taking your game idea to the next level that it never fails to meet your requirement.
Top Android game development services in Toronto
We follow the agile model of development whilst developing innovative games for Android devices and gadgets. We follow the pathways of technology in such a way that all of the games we develop possess a high degree of potentiality in it. We believe in innovation and it is our key driving factor. We host a team of exceptionally talented Android developers who have got a clear track record of developing successful Android games and applications.
Major Categories of games we develop

LAN Games, Online Games, Multi-player games, Simulations Games, Adventure Games, Real-Time Games, Puzzle Games, Action Games,  Sports Games, Betting Games, Card Games, Board Games, Educational Games, Arcade Games, Strategy Games, Brain Games, 3D games, Gamification Apps, Augmented Reality/ Virtual Reality/ Mixed Reality games, Training Games and much more
Mobile games never go out of the league
Gone are those days where a gamer sits right in front of his PlayStation or PC to play games. Now, mobile games are offering him even more than what he has received to date. Rich graphics, content, and mobility are the key factors that prompt conventional gamers to move on to mobile gaming. At DxMinds, we make your game a perfect fit for the market by on-boarding the right mix of ingredients to it. We keenly focus on making it a perfect one. The best part of associating with us is you will have access to a pool of resources and opportunities.
Best game development services in Toronto at least price
We are the lowest-quoting mobile game development company in Toronto. We are highly economical that a client that approaches us fails to find agencies that quote lesser than us. We believe in delivering quality works at minimal profit margins and collectively work towards achieving it. We have a proven track record of associating with tech giants, MSMEs, futuristic start-ups, and even global fortune companies.
Associate with the market leaders in giving life to your game idea
We help you in coming up with a perfect app of your kind. Being the industry leaders among game technology companies in Toronto we build finely woven mobile games leveraging cutting edge technologies. The games we develop are the result of continuous efforts and hard works put forward by our highly talented in-house developers.
Get your game delivered at the earliest

Getting the game delivered on time is a key factor that determines its success. At DxMinds, we go to any extent to meet deadlines that we are able to deliver full-fledged mobile games and apps on time. Our vision is clear and we focus on striving hard to handover the ideal mobile game.

Gaming tools and technologies we ace

Buildbox, AppGameKit, Fusion, Unity, Corona SDK, Marmalade SDK, Gideros, Amazon Lumberyard, SpriteKit, GameMaker Studio 2, MonoGame, CocoonJS, Cocos2D-x, Haxe
Why DxMinds for developing futuristic mobile games?
High engaging mobile games

Guaranteed outrageous performance

Highly engaging and interactive

Eye-candy UI and innovative designs

Perfect design thinking

Rich in technology integrations

Unparalleled, intuitive and futuristic experience
Frequently Asked Questions
FAQ