Mobile Game Development Company in Mumbai

Who doesn't loves playing mobile games? Games developed by the best mobile game development companies in Mumbai like DxMinds Innovation labs back users in enormous ways.To stay away from the tensions of life…to help get rid of boredom…to make the free time productive and much more. Also, mobile games are the best stress busters. The advantages offered by mobility and technology have prompted conventional gamers to move on to mobile gaming platforms. High-end graphics and integrations have made mobile games their favorite. Mobile games have turned out in being an excellent business opportunity. A mobile game that has turned out to be an average hit is helping its owners earn millions and billions of dollars. Then just imagine what it will be for a mobile game that is a massive hit.
At DxMinds, we help entrepreneurs develop high-end mobile games of kind iOS, Android, and Hybrid. We have well-versed knowledge along all the verticals of the domain and upholds the clear track record of developing successful mobile gaming apps in Mumbai and various other parts of the globe. We are the leaders among mobile gaming development companies in Navi Mumbai and top Indian mobile game designers. Our excellent proficiency has helped us earn a potential space among our set of customers. They chose DxMinds over other game developers in Mumbai because of this reason. Being the best android game development company in Mumbai, we keenly focus on imparting the best in class services to our prestigious customers. Each stage of mobile game development at DxMinds is carried out with the utmost care and attention.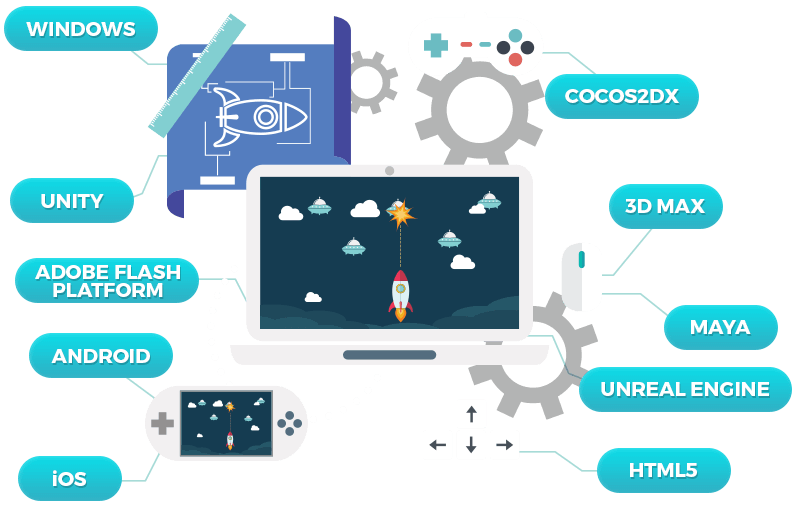 As we are the top Android and iOS game developers in Mumbai, we got to have a lot of customer inquiries both online and offline. Right when the customer approaches us for sharing their unique idea for making it a reality, we call it stage 1, the ideation stage. The customer has a basic idea or an unpolished one. A major chunk of the customers won't have sound knowledge when it comes to the technical part of it. In that case, we take them through a wonderful journey, where they will be given an in-depth explanation of each technical aspect and what all can be done on top of their existing idea to make it a great one. Our team of experts is given the right training to give the best support. It is at this stage that the rough idea of the client gets turned to a finely polished one. Here we will have a detailed discussion on the theme of the game, its story-line, purpose, and much more.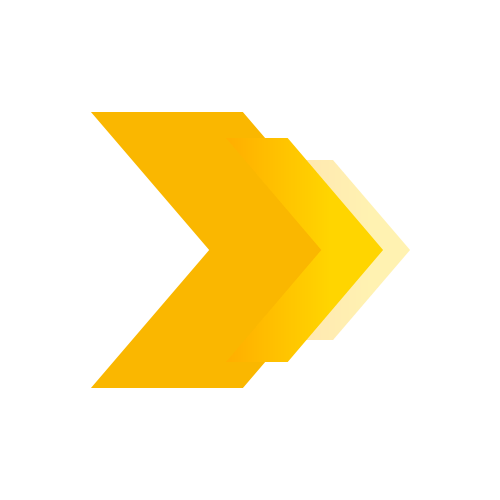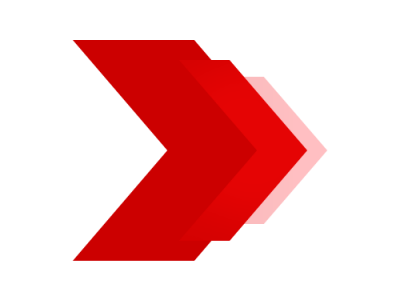 Stage 2 - Market Research
Right after the ideation phase is over, we enter the next phase of developing the best mobile game in Mumbai and that is commonly known to be Market Research. Our team of researchers and market leaders will carry out several rounds of brainstorming sessions based on various market data in order to have a perfect output. It is based on this result that the further strategies of the app get implemented. We will figure out the gaps that need to be filled, the kind of game app the customers are expecting, and what exactly does the market demands. This will help you in getting the half job done.
Stage 3 - Competitor Analysis
Our team of experts will closely monitor competitor activities. It is carried out to be in touch with the pulse of the market. Our job is to find and fill out the elements the competitors lack. And the end result will be a full-fledged mobile gaming app, which is best of its kind.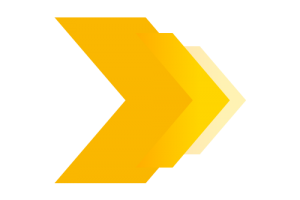 Stage 4 - Designing and Development
Design is the primary element that determines the success of a mobile game. We strictly follow Zero compromise policy on the designing part of a mobile game that we develop for the clients. It is because we know how important the design of a mobile game is. And we are used to it. As the pioneers among top mobile game developers in Mumbai, it's our responsibility to deliver a mobile game that has the best designs and graphics integrated to it. We integrate the app with the best arts and contemporary animations and effects. After the designing part, we go ahead with the development side, where our team of expert game app developers in Mumbai works closely with our clients in delivering the output they wish to have. Our architects master the art of developing finely designed mobile games to the customers.
Mobile games should be free from all kinds of bugs and errors. At DxMinds we never leave a single chance for a bug to remain in our offerings as we clear it at the earliest. We are well aware of the fact that how important it is to have a mobile game that is free from bugs and we use the best testing measures and practices that meet industry standards and parameters.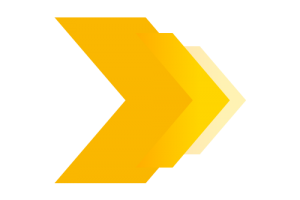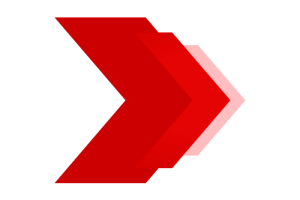 At this stage the game developed by DxMinds, the budget-friendly game app developers in Mumbai awaits deployment. Leveraging the best industry practices and by having the proper load checking, we air the app to its respective stores and make it ready for the users to download and install.
Stage 7 - Maintenance & Support
We offer exemplary app maintenance services for our customers to make the stand odd among the competitors. Being the finest game development company in Mumbai, India, we know the importance of proper app maintenance and we never compromise a bit on it.
Top Mobile game development services we offer
Best Hybrid mobile game development services in Mumbai
We help companies in generating potential revenue by offering the best hybrid mobile game development services. We are the best hybrid game developers in Mumbai. Our game development services are homegrown that are leveraging cutting-edge technologies. Our in house developers and architects have the entire mastery over various verticals of hybrid game development and collectively work toward achieving their goals.
Best iOS game development services in Mumbai
We are the masters in developing top-notch games for Apple gadgets. We develop the best mobile games for iOSand are well-known for our expertise in developing high-end iOS games from scratch. Our team of developers, designers, testers, and project managers has their hands on top of designing, developing, and deploying tens and hundreds of iOS mobile games.
Best Android game development services in Mumbai
The quality and accuracy in the games we develop for Android smartphones has taken us to a position where we are called to be the leaders among the best android app developers in Mumbai. Leveraging our technology mastery and design thinking, we help our customers in availing of a finely blended android game app that possesses a high degree of art, technology, and creativity.
Major Categories of games we develop

LAN Games, Online Games, Multi-player games, Simulations Games, Adventure Games, Real-Time Games, Puzzle Games, Action Games, Sports Games, Betting Games, Card Games, Board Games, Educational Games, Arcade Games, Strategy Games, Brain Games, 3D games, Gamification Apps, Augmented Reality/ Virtual Reality/ Mixed Reality games, Training Games and much more
Avail the Best Mobile Gaming Services in Mumbai
Associate with us, the leading mobile game development company in Mumbai to avail the best in class mobile game development services that go high beyond your expectations. The game we deliver possesses a high amount of potentiality within them and is the perfect tool when it comes to generating revenue. From board to card and 3D games, we offer an array of services that are quite appealing to the end customers. We offer unparalleled gaming services in Mumbai and bets you never find a service that is as good as ours. We use the best available technologies and resources to give life to gaming apps.
Jaw-dropping game development services at affordable cost
We offer exemplary game development services to our customers that too at an affordable cost. Our costing structures are in such a way that it has a minimal profit margin. We focus on delivering top game development services at lower costs in Mumbai. We work closely with enterprises, MSMEs, and even global fortune companies in delivering top-notch mobile gaming services.
Associate with the best gaming technology company in Mumbai
Gaming technology is trending and we are in parallel to it. We work closely with our clients to backlash conventional gaming patterns by the best use of technologies like Artificial Intelligence, Augmented Reality, Virtual Reality, Mixed Reality, and much more. We help them open the doors of wider opportunities where they are capable of exploring the unexplored. At DxMinds, the requirements of our clients are our requirement and we even move mountains to satisfy their appetite. Associate with us, the leading pioneers among the mobile gaming technology development company in Mumbai to develop groundbreaking gaming solutions at a minimal cost.
Long waits are over

Gone are those days where you have to wait for decades to get your mobile game developed. Experience what it is to have the full-fledged mobile game delivered with full features integrated to it within the least time possible by hiring us as your mobile game developing company.

Gaming tools and technologies we ace

Buildbox, AppGameKit, Fusion, Unity, Corona SDK, Marmalade SDK, Gideros, Amazon Lumberyard, SpriteKit, GameMaker Studio 2, MonoGame, CocoonJS, Cocos2D-x, Haxe
Why DxMinds is the top game development company in Mumbai?
High engaging mobile games

Guaranteed outrageous performance

Highly engaging and interactive

Eye-candy UI and innovative designs

Perfect design thinking

Rich in technology integrations

Unparalleled, intuitive and futuristic experience
Frequently Asked Questions
FAQ