How much does it cost to develop an app like VOGO?
Overview of VOGO
VOGO allow its users to rent scooters at an affordable cost. It is India's fastest growing self-driven scooter app, having headquarters in Bangalore.  VOGO is on a mission to create a revolution in the field of transportation, which can reduce pollution and can skip traffic congestion and fuel hike. It is one of the most favorable and economical transportation services in India.
Main advantages of VOGO app are:
Instant scooter booking facility.
Customers can get rid of the traffic.
Long waits for cabs are over.
Lowest rates inclusive of fuel prices.
Well serviced scooters.
Economical and convenient.
Zero deposit rate.
Key Features of VOGO app are:
VOGO app follows a tagline Rent, Ride, and Return.
One-Way & Round Way Trips
VOGO let its riders in having one-way trips if the rider wants to travel from A to B and not the vice versa. The rider can hand over the scooter at the nearest drop point. The app allows customers to book round way trips as well.
Accessibility
VOGO is having 100 + pick up and drop points in Bangalore and Hyderabad. This enhances its accessibility.
Payment
The fare is charged based on the usage time. Riders can make cash as well as cashless payment options.
Safety
VOGO offers two free helmets per scooter to ensure the safety of the riders.
VOGO app allows users in choosing their pick up as well as drop points.
The scooters can be collected from the nearest pickup point and can be used after entering OTP which is displayed on the app after scanning the QR code on the scooter.
After entering the OTP in the numerical box provided on the scooter, the vehicle can be unlocked.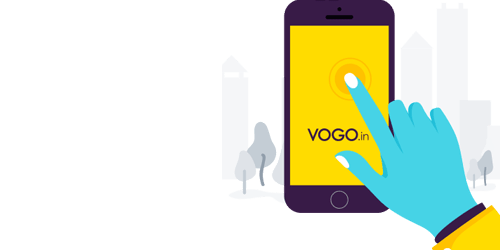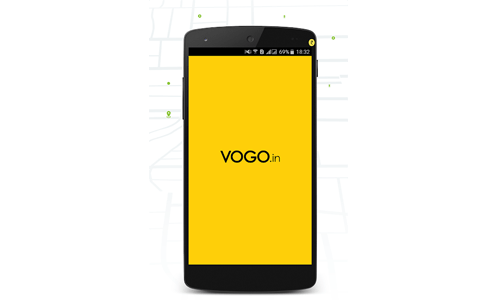 Factors Considered while developing an App Like Vogo
App Platform
The price for the development of VOGO like app depends on the platform you choose. Weather its android, iOS, windows or all of them. Before developing the mobile app it's very important to decide the App platforms.
App Design
App design plays a vital role in determining the success of an App. The better the design more will be the customer engagement rate.
Are you looking forward to develop an app like VOGO? Then you are in the right place. DxMinds, the best mobile app development company, has proven to be the professionals in designing attractive yet powerful apps like VOGO.