Hire top Mobile App Developers in USA
We are DxMinds Technologies, the pioneer resource augmentation and product engineering company in USA. We are headquartered in California and our global presence goes beyond borders. Mobile applications have turned out to become the representatives of digital transformation. We love serving our customers to their fullest with all possible amenities and to put that into perspective we help you hire the best mobile app developers in USA. The resources you hire in USA from our enriched talent pool play a key role when it comes to elevating your business frameworks to the next level.
Being the best mobile app development company, we uphold a wide array of world-class level developers who analyze your business requirement in detail and can help you thrive hard in this tech-savvy era. By hiring certified mobile app developers in USA from our resources pool, you are given chance to associate seamlessly with top-of-the-line talents who not only deliver you the precise services you are looking forward to having but also will support you with best development practices and methodologies.
Hire Dedicated Developers
Onboard the right talents in USA
With our expertise and proficiency, we have gained over the years, we help you hire top of the line resources who analyze your business frameworks in detail and pull out all the relevant methodologies and technology leveraged mobile applications to make it a globally acclaimed one. Our mobile app developers are onboarded as a result of surpassing intensive rounds of interviews where they can seamlessly come up with the most accurate kind of solutions you are looking forward to having. By hiring certified mobile app developers in USA from the house of DxMinds Technologies, you can seamlessly penetrate your business operations and enhances its bandwidth in the most appropriate manner.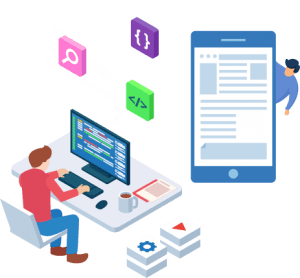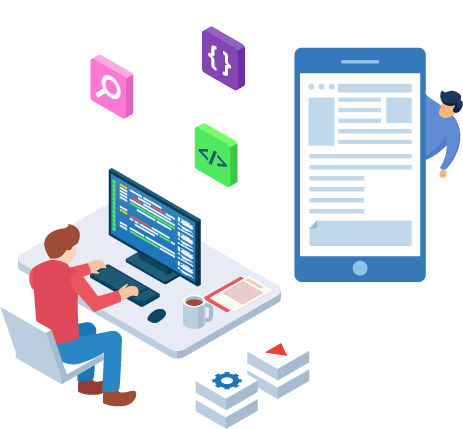 Cherry-picked mobile app developers in USA
DxMinds Technologies is a powerhouse of highly talented mobile app developers and technologists who love hooking up to new challenges and coming up with the state of the art technologies integrated solutions to outpace your complex business problems. The services imparted by our top-notch resources help you in focusing more on your core domain operations thereby helping you flourish your business like anything. Our resources are the best when it comes to identifying and solving out all the hassles and bustles that separate your business from being a massive hit. It helps you bridge the gap between your business and its potential set of customers, which in turn can help your business reach newer heights in the most feasible manner.
Our mobile app development services
Apple gadgets and devices are gaining huge popularity and traction exponentially and it is high time for businesses to leverage the best out of iOS app development. To put that into perspective, we help you hire the best iOS app developers in USA who can deliver the most precise services that go parallel to your organizational standards and requirements. Our resources are profound technologists who come with well-versed experience developing out of the world solutions and products.
We help you build full-fledged android mobile applications all from the scratch. Our proficiency I helping you hire the best Android app developers in USA has gained traction from the global set of audiences and it has helped us in staying in the frontline. Our android app development services in USA are robust, agile, and holds a high degree of disruption factor.
With its less development time and economical development capabilities, hybrid mobile applications have turned out in being everyone's cup of tea. Our resources master the art of developing futuristic mobile applications leveraging hybrid platforms like React Native, flutter, etc., and have helped organizations outpace the competition in the most precise manner.
Our mastery of developing global standard web applications has helped us in supplying you with the right amount of profound resources at the right time in the right manner. The services imparted by our dedicated resources go above and beyond your expectations, thereby making your business a fully-fledged one.
Enterprise app development
Services that go parallel to enterprise requirements are a factor that determines the success of any organizations and to put that into perspective, we help you hire certified mobile app developers in USA, whose services not only take your business to newer heights but ensure proper usability and transparency of your business frameworks.
We offer end-to-end consultation in the field of mobile app development, right from ideation to market research, competitor analysis, development, testing, and deployment. Our mastery in the domain of mobile app development has helped hundreds and thousands of businesses in figuring out their north star. The services departed by our resources uphold a high degree of disruption factors that will take your businesses beyond their horizons, no matter what.
Proper and full-fledged mobile app maintenance plays a key role in determining the success of a business and to put that into perspective, we help you hire world-class level of mobile app developers who can enhance your development process by leveraging state of the art technologies and best development practices. They offer seamless support round the clock to make your business a massive hit in its respective segment.
Why hiring DxMinds mobile app developers in USA?
In USA, one will find it hard to figure out developers who are as economical as developers from the house of DxMinds Technologies. Our developer's charges a competitive pricing structure for full-fledged development services and their services go above and beyond horizons.
Our resources are reliable to the core and clients can seamlessly rely upon our top of the line resources to meet their requirement in a precise manner. Our resources love hooking up to new challenges that will clearly get reflected in the development process.
Mastery over the latest technologies and trends make our resources a great hire. They come up with fluent experience over technologies like Artificial Intelligence, Machine Learning, Blockchain Technology, IoT, Augmented Reality, Virtual Reality, Mixed Reality, etc. They combine state of the art technologies to enhance the app development process.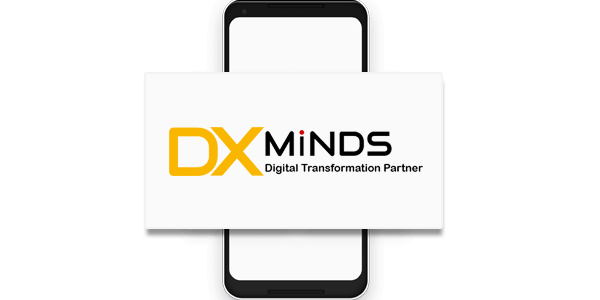 Hiring models that make a perfect team for your development
Offshore development centers are our flagship kind of engagement model that offers a high degree of transparency to our customer business. Under this model, we help you hire resources that are cherry-picked and are capable of meeting your requirement to their fullest. These resources can deliver you earth biting solutions and services. Our ODC engagement model is structured in such ways that it let you stay ahead of all headaches that come the way when hiring resources on your own. It also helps you save about 40–45% of the development cost as well.
Build operate and transfer
Turnkey and co-owned projects are also known as the fixed cost model. Under this model, prior to understanding your requirement in detail, we structure the payment that fits the best for you. This engagement model put forward by the top mobile app development company in USA comes with a high degree of disruption factor and lets you avail of full-fledged services, meeting the deadlines.
Turnkey Co-owned Project
The BOT engagement model is classified into three-phase, build, operate, and transfer. This model eliminates all the reluctant factors that set you apart from being successful. The initial phase of this engagement model is the build phase where we help you build and set up everything from scratch. This includes the setting up of infrastructure, amenities, resources, etc. The build phase is followed by the operate phase where we ensure the operation of the system is carried out in a hassle-free manner. The transfer phase is all about transferring the ownership of the entire system including resources, amenities. Infrastructure etc to the respective clients upon request.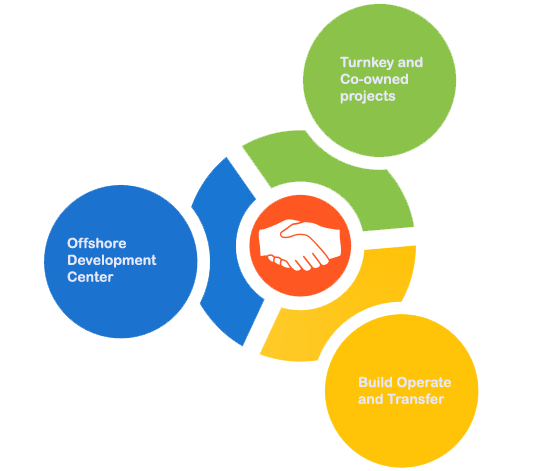 Frequently Asked Question's