Hire Top mobile app developers in Italy
We are DxMinds Technologies, the best product engineering, and resource augmentation agency in Italy. With our profound experience we have gained over the years being the key industry players, we help you onboard top of the line resources that can elevate the entire domain of your project development to the next phase. Our team comprises of profound technologists who can analyze your business frameworks in detail, redefine its traditional methodologies and help you deliver fruitful results that can enhance the wholesome of your business domains.
We are on a mission towards imparting high-quality services to our prestigious set of customers so that they can thrive hard in this tech-savvy era. We have cherry pricked resources that analyze the lengths and breadths of your business and deliver full-fledged services that go parallel to that. Our resources are well trained to overcome obstacles by integrating the best technology applications and always love to hook up with challenges, no matter what.
Hire Dedicated Developers
Our mobile app development services
Being the best technology consultants, we help you hire the best mobile app developers in Italy. The services rolled out by our resources are so precise that they help you serve your customers in the best possible manner. Here are some of the mobile app development services we deliver
Android App development
We help you hire certified Android app developers in Italy who can seamlessly scale up themselves along with your business requirement. They allow you in eliminating all the hassles and bustles off from your business frameworks with utmost efficiency and productivity.
iOS app development
iOS app development is trending like anything and to put that into perspective, we help you hire on-demand iOS app developers in Italy. The resources we hire for you are out of the box thinkers that they can roll out the most accurate solutions ever available.
Hybrid App development
Cost effective hybrid mobile applications come with enormous advantages and our mission is to make you avail of full-fledged hybrid app development services by onboarding the right talents at the right time.
AI app development
The best applications of Artificial Intelligence are taking industries beyond borders and the best services rolled out by our developers to make your business a productive yet notable one in the industry.
Enterprise app development
Our mastery in delivering groundbreaking enterprise mobile app development services helps our precise set of customers in addressing their core business challenges, regardless of their industries.
Custom App development
Our resources are the best when it comes to delivering mobile applications that uphold a high degree of customizability.
App development consultation
We offer end to end mobile app development consultation services for our customers to run their business in the most successful manner. Our consultation services purely depend upon our industry experience and domain authority that it always turns out in being good for you, no matter what.
Maintenance and support
We have our testing labs set up across various parts of the globe where we perform various activities like testing, maintenance, and support.
Artificial Intelligence
Machine Learning
Blockchain Technology
Internet of Things
Chatbot development
AR/VR/MR, etc.
Health care
Tourism
Hospitality
Banking
EdTech
FinTech etc.
Hiring models that make a perfect team for your development
Offshore development center
Offshore development centers or ODCs are our flagship kind of engagement models that adds a high degree of transparency for our customer business. Our ODC engagement models are designed to bring the most out of your business. Under this model, our profound technologists lend their helping hand for you to make your business a massive hit. With our offshore development center engagement model, you can seamlessly avail of world-class level development services that are capable of making your business a full-fledged one. Our enhanced mastery over setting up futuristic offshore development centers let you backlash all the traditional methodologies and approaches. It is designed to address your core business operations.
Build operate and transfer
The build operate transfer engagement model is one of the highly futuristic engagement model intended to serve our prestigious set of customers to its fullest. With our Build Operate Transfer engagement model onboard, businesses can experience in real the impact best development practices can have on their business frameworks. The build phase of the BOT engagement model is where we help businesses to build everything right from the scratch. Under the operate model, we ensure the system is operating in a flawless manner. When it comes to the transfer phase, the entire operations of the system get transferred to the respective owners upon request.
Turnkey Co-owned Project
The turnkey and co-owned project model is also known to be a fixed-cost model under which we help you in delivering full-fledged services on time. The development takes place prior to analyzing various concepts and requirements that are mandatory for the business frameworks. We then deliver a competitive pricing structure that mixes and matches the same. The turnkey and co-owned projects kind of engagement model fits you the best if you are looking forward to having full-fledged projects delivered on time.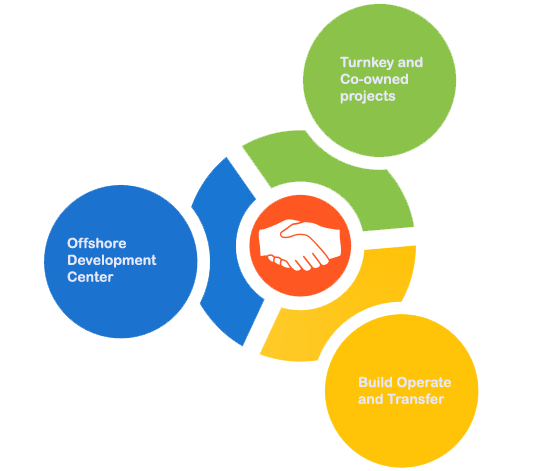 Why DxMinds for mobile app development in Italy?
The full-fledged resource monitoring system
The seamless resource hiring system
Enriched talent pool
Agile and swift development
Rapid delivery
Optimal services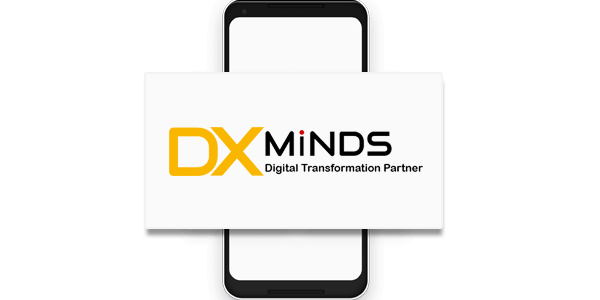 Frequently Asked Question's
The cost is bounded to a wide array of factors such as the scope of the project, technology integration, engagement models, and much more.
TO protect the customer's idea to the core, we strictly stick to the policies of NDA.
ODC, BOT, Turnkey and co-owned projects, etc are some of the engagement models we have.