Hire Top Ethereum Developers in India
With its wide array of applications and real-world scenarios, the Ethereum blockchain is gaining huge traction from the global community. More and more experimentations are taking place actively on top of the existing Ethereum frameworks. For you to avail full-fledged Ethereum solutions of your kind, we help you Hire dedicated Ethereum developers in India. Our resource pool comprises unmatched talents who deliver top-of-the-line Ethereum services leveraging cutting-edge technologies. By associating with us for rolling out your Ethereum development, you are given a chance to make the best resources that too on a global scale, employ for you in a seamless manner.
Our resources are backed with a high level of proficiency and domain expertise that the services they impart go above and beyond customer expectations. They analyze your business requirement in detail, structure the best possible solutions and implement it in a hassle-free manner. The resources you avail from our end are trained to deliver the most accurate results to the customers that in turn make the customer business a fruitful one. On a scale of one to ten, our resources are marked to the maximum that they are parallel to the latest Ethereum trends and technologies that take place in the global market.
Uncompromised NDA approaches:
Hire Dedicated Developers
Hire the best Ethereum developers onboard
We are DxMinds Innovation Labs and we help you hire world-class resources on board. Our resources leverage state-of-the-art technologies to derive out perfectly tuned ethereum solutions that enhance your business values. The results thus obtained are delivered with one hundred percent accuracy and satisfy your appetite for incorporating a business that is as successful as anything. Our services help you in becoming a self-sustaining business, eliminating all the hassles and bustles of it. The resources we offer are onboarded as a result of surpassing various rounds of intensive interviews. They are trained to scale up in accordance with the project requirements and they do it very often.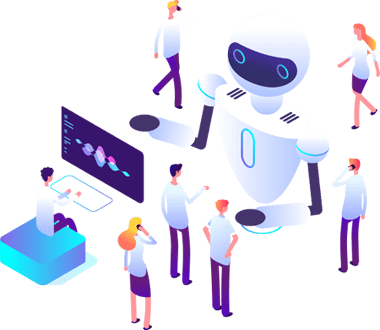 Enhance your business visibility leveraging Ethereum
With the well-trained and full-fledged Ethereum developers on the board, nothing can stop you from being an industry hit and highly successful. Hire certified Ethereum developers in India from our resource pool and experience in reality what the best Ethereum practices can have on your business. Our Ethereum developers are the best when it comes to rolling out optimal Ethereum solutions that optimize your business, all for the good. Their services let you stay ahead of the race, enhancing organizational frameworks and business visibility. Our developers leverage all of the latest technologies to redefine your business landscapes. Their services are capable of offering a high degree of transparency to your business, thereby enhancing its bandwidth all the time round.
Our Ethereum development services
Ethereum consultation
Being the best Ethereum resource hiring agency, our vision is keenly focused on delivering enhanced end-to-end ethereum consultation for our customers to thrive hard in the tech-savvy era. Our developers are profound technologists who can revamp businesses to newer heights by leveraging the best application of technologies. Their services go above and beyond customer expectations, making businesses self-sufficient. We are on a mission towards delivering quality results to our customers, making use of which they can reach out to their potential customers in a seamless manner.
Ethereum wallet development
Hire on-demand Ethereum developers in India from the house of DxMinds Innovation Labs to avail of futuristic Ethereum wallet development services. The services imparted by our profound developers by deeply analyzing your business in detail make sure that it is able to outpace the competition in the most reliable way possible.
Cryptocurrency development
With our well-versed resources on board, you can now experience the best cryptocurrency development services in real. Our resources are capable of turning all of the odds into even that adds more mileage to the customer business. They have the utmost mastery over the entire cryptocurrency domain that unable is nothing for them. They can meet customer requirements precisely, make the best work for them, and deliver impeccable customer experience.
DApp development
Decentralized applications are gaining huge popularity as they offer a high degree of visibility for businesses. Also, decentralized apps are all about being trustworthy and authentic. To put that into perspective, we help businesses hire dedicated ethereum developers who can seamlessly meet customer requirements in the best possible manner. Our resources are trained to employ in accordance with customer organizations and regulations.
Smart Contract
To make your business parallel to the latest happenings in the domain of smart contracts, we help you hire resources that go above and beyond customer expectations. The resources you hire from our end are cherry-picked in such a way as to make the impossible possible. They come up with relevant industry experience and domain expertise that transformed are the traditional methodologies and practices.
Ethereum token development
By hiring top Ethereum developers from the house of DxMinds, you are ideally collaborating with a few of the world-class level resources who can make technology works the best for you. They are futuristic and tech-savvy and their services meet global standards and parameters. The best application of Ethereum tokens can have a huge impact on your business and to put that into perspective, we help you make things more crisp, agile, and transparent.
Enterprise ethereum development
We offer full-fledged ethereum development services that blend them perfectly into your enterprise frameworks, regardless of their niche, type, or industry. Our resources are capable of delivering groundbreaking services leveraging the best applications of state-of-the-art technologies. Their services help you enhance your business bandwidth, thereby helping it enter the global markets in a seamless manner.
Why hiring Ethereum developers from India?
There exists a wide array of reasons that makes ethereum developers from India a good hire. Let's look deep into it.
Economical
One of the major reasons that make Ethereum developers from India a good hire is that they are highly economical. Less cost of living, enhanced talent availability, flexible government rules, and regulations, etc are some of the reasons that add value to the reason.
Productive
When it comes to delivering results that are one hundred percent productive, no one can beat Indian developers. They are good to go and global companies seamlessly hire them because of these reasons.
Reliable
Indian developers are one hundred percent committed to the project delivery and this makes them highly reliable. Organizations can seamlessly rely upon Indian developers to get their projects fulfilled in a seamless manner.
Resourceful
Indian developers are highly resourceful and have their mastery over the latest technologies like Artificial Intelligence, machine learning, blockchain technology, augmented reality, virtual reality, mixed reality, etc that can add value to businesses on top of the existing ones.
Our resource hiring model
We showcase a wide array of engagement models that our customers feel are highly flexible.
Offshore Development Center

Offshore development centers are one of the flagship engagement models we uphold. Under this engagement model, one can seamlessly avail world-class levels of services from profound developers. We help our customers in onboarding resources the employs in the best way possible. This helps our set of customers in getting rid of overheads and other activities like resource training, resource augmentation, payrolls, etc. Our ODCs are a projected version of flexibility where our customers are given a chance to associate with world-class level resources, whose services can leave you overwhelmed.
Turnkey and co-owned projects

This model is also known as a fixed cost model, under which the full-fledged customer project will be delivered within the pre-mentioned budget constraints. Usually, the developers will be charged on an hourly or on a monthly basis and payment will be done upon completion of each milestone.
Build Operate Transfer

The build operates transfer model or BOT is classified into three phases as the name denotes. The build phase consists of building everything from the scratch including setting up of amenities, infrastructure, onboarding resources, and much more, the operational phase which ensures the system is working seamlessly, the transfer phase where the entire ownership of the system including the resources, amenities and everything get transferred to the customers upon request.
Frequently Asked Question's