Hire e-Commerce App Developers in India
DxMinds being one of the best e-commerce app development companies has gained prominence in developing the mightiest on-demand e-commerce applications. Are you an entrepreneur dealing with product sales and willing to mobile your business and expand your reach to the global market with the most exclusive e-commerce app? We ensure a higher array of reliability and top-class quality. We own a team of professional e-commerce application developers in India that enable us to craft the best e-commerce app empowered with unique features. We are helping the product based businesses to widen up their market and match all the demands of your business requirements.
With profound knowledge and years of experience, our professionals are capable of serving the most promising solutions for our valuable and prestigious clients. We let your enterprise to establish its footprints in the global world by incorporating the latest technologies to carve out the best solutions out of innovative business ideas. Catch up with our experts now if you are looking for a company that can offer the box e-commerce portal.
Hiring our resources will ensure:
Hire Dedicated Developers
Leverage the latest technologies by hiring the best e-commerce app developers:
Onboarding our professionals and give a sky-high approach to your business with the best RPA solution. We have certified professionals in our team that are potent enough to suggest to you the most innovative ideas to incorporate in your business solutions.
Elite Services offered by our best e-commerce app developers:
An e-commerce portal is potential enough to take your business from a storefront to the global market. Most businesses have realized the importance of online presence and hence turning towards e-commerce app developers regardless of the products they deal with. If you are also willing to step into this global market with an exclusive e-commerce app then we can be the game-changer for you.
E-commerce app design and development
Every business is commenced with a unique objective, vision, and also the requirements. We completely understand that you need an app with a design that compliments and reflect your business ideas making it a winning strategy for your business. We help you adding value to your business by designing and developing it with the latest and the most proven technologies offering you the most customized solution ramping up your business.
B2B and B2C E-commerce solutions
Either you are dealing with other businesses or having a client base of generic customers, we are here to assist you with all types of e-commerce solutions. Hiring the top e-commerce programmers from DxMinds ensures developing an app that is completely dedicated to your business objectives. Whatever are your requirements we are ready to cater to you all types of requirements?
Website maintenance and support
DxMinds is a comprehensive app development company with a wide array of services making your app development and maintenance task easier. Our job doesn't end with the development and deployment of an app; instead, our professional e-commerce app developers in India are always at your assistance to cope with the pace of this changing technological world. We help you to maintain your app and offer excellent customer support round the clock.
3rd party API integration
To get more out of an online portal you need to integrate third-party APIs. Our professionals have gained expertise in excelling the websites and apps with the appropriate integration of excellent performing APIs. We can aid you to integrate a range of APIs that includes various types of payment gateways and shipping APIs to enhance your user's experience and app performance.
Custom module and plugin development
To take your online business to the next level of success you must incorporate the latest features of an online store is crucial. We help you in incorporating the latest modules, plugins, and features to your e-commerce app based on your specifications.
Technologies mastered by our professionals
It is a server-side scripting language and allows the developmentof a scalable e-commerce app. The unique features of PHP7 help e-commerce development to develop a robust app with excellent quality. The technology allowsdeveloping perfect database interactions with scalar data validation.
jQuery simplifies the front end scripting with the widest JavaScript library with ready to use codes. Our developers are well equipped with jQuerytechnology and can help you develop an app with greater visuals. Other advantages of incorporating jQuery are it is smaller making the app compact, simple to develop with easily understanding of syntax.
Need a responsive e-commerce portal that can serve high performance over various screens and our resources to help you develop the best and the most responsive app using Ajax. The technology allows the page of an app to upload new information without reloading the page. It also enables our developers to build your website with dynamic visuals.
MySQL is one of the most widely used database technology and is used for all typed of apps. Using this technology we develop a secure and scalable database capable of reaping tremendous benefits out of the technology. Our e-commerce app developers enhance the quality of your database by integrating MySQL with other potential technologies and making your database more robust.
Developing a machine or app capable of making smart decisions is possible with the potential of artificial intelligence. Our developers are excelled in artificial intelligence technology and can help you incorporate this technology in your app.
IoT is having a great impact on the mobile app development sectors and most of the recent apps are empowered with the potential of IoT making it a winning strategy for their app in the existing market. Hiring the top e-commerce app developers from DxMinds will let you get hitched with the latest technologies like IoT incorporating them into the app and simplifying customer tracking strategies and enhancing personalized solutions for your customers.
A swift interaction with the customers on your app assists you to build a brand reputation and goodwill with the customers. The incorporation of AI-powered chatbots helps you to offer the easiest interactive channels to the customers with which they can find a quick solution for their queries and requirements on their app home page.
Hiring top e-commerce app developers will avail you with:
We take pride to serve the most potential e-commerce development resources to various businesses and help them increase their visibility over the online platforms and higher rate of conversions.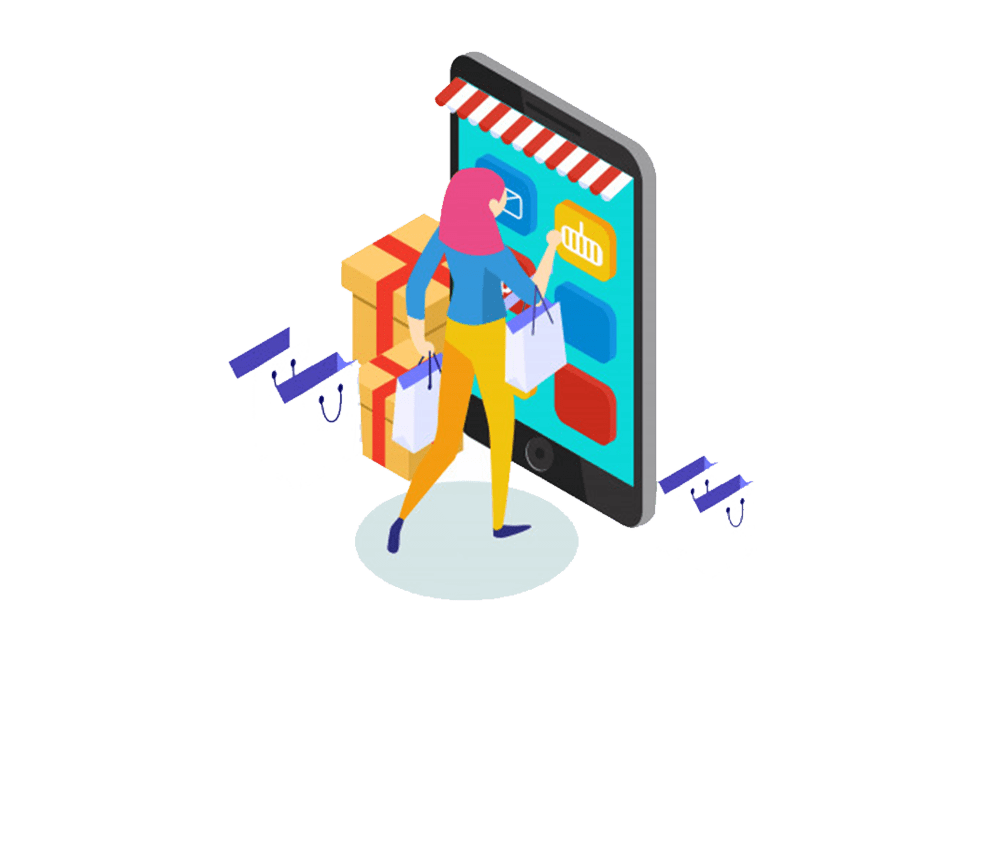 Customizing your requirements
Your business, your objectives then the app must also be of your choice. We are here to serve you with the most customized solutions based on your requirements. We offer a completely personalized app by developing each feature that can be compatible with your business requirements and also the user's requirements.
Trending technologies
Myriad technologies have made a non-replaceable space in the technology sector but the current is changing very rapidly with a drastic change in the technological uses. Hence, one must choose a technology which has a great scope in the future. Our e-commerce app developers are aced to serve you with the latest technology giving a wide range of scalability to match the pace of the rapidly changing market trends and technology.
Contemporary UI/UX designs
The design of an app plays an impeccable role in seeking the audience's interest. We make sure to add value to your brand and serve you with the best in class designs based on your industry standards.
Manage and track performance
We help you connect with the analytics of your app that gives you the insight of the app with detailed information about the received traffic, page sessions, user activities, and conversions.
Flexible Engagement models offered by DxMinds
Either you are setting an offshore development team or need a professional who can serve with effective and affordable app development solutions; DxMinds is always at your assistance to give you the most customized ones. We offer a wide range of engagement models that are flexible based on your requirements.
A glance at our engagement model:
Dedicated team

If you are willing to extend your in-house team with superior talents in a budget-friendly manner then you can hire offshore app developers from DxMinds and make your team completely scalable based on your project requirement.
Turnkey and co-owned projects

If your scope and requirements are specific then choosing a turnkey co-owned project is the right choice for you. In this model both the parties agree on the same cost making sure to develop a project based on the pre-determined timeline.
Time and material

If you have an existing app or your team working on your project and you need assistance to develop a certain model or component of your app then also DxMinds is at your assistance to give you the best resources to work on your project models and backup your app with excellence.
Why hire e-commerce app developers from India?
Exposure to the widest IT talent pool with the master hand on the latest
Setting up an offshore development center is very affordable
Strict NDA signed for Privacy and security
Highly secure solutions
Proper Project Handling and rapid Delivery
Transparent Engagement Process and dedicated Reporting system
Technical and Troubleshooting Knowledge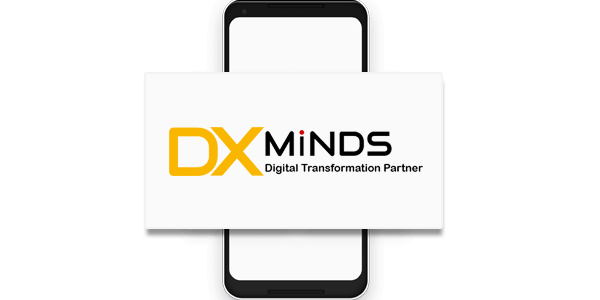 Frequently Asked Question's