Hire DevOps Developers In India
Plan your requirements properly and we help you seamlessly achieve it by helping you hire dedicated DevOps Developers. We are DxMinds Innovation Labs and our mission is to uninterruptedly meet your organizational requirements in the best possible way. We have access to a wide range of resource pool from which you can cherry-pick the right one that mixes and matches your need. By hiring top DevOps programmers from our resource pool, you can experience how the best development practices can enhance your organizational growth.
DevOps is widely been adopted by global businesses and for your business to get parallel to the latest DevOps practices and methodologies, you need to onboard world-class level resources. Your search for hiring certified DevOps engineers ends up figuring out DxMinds Innovation Labs, the best DevOps Developers hiring agency. We are on a mission to impart world-class level services to our customers thereby allocating a profound space for them among the potential set of customers.
Hire Dedicated Developers
Hire dedicated DevOps engineers seamlessly
By associating with DxMinds, the best DevOps engineers hiring agency, you are given the power to onboard digitalization with its full power integrated into it. We analyze your business in deep, identify its end-to-end requirement, and strategize the best possible solutions that go parallel to the requirements. We help you have your top hand over the market requirement thereby enhancing your chances for entering the global market in a seamless manner.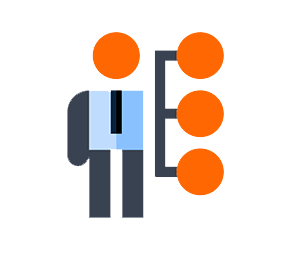 World-class level DevOps services at your doorsteps
Our DevOps services are a mixture of finely strategized end-to-end practices that are designed to take our customer business to the next level. They can revamp your business frameworks, take it to the next level, and make it self-sufficient for outpacing the futuristic competitions and business wars. These services bring out the best in your business, enhancing its effectiveness and visibility.
Why hiring Indian DevOps Developers?
Innovative

Indian developers come with having a high degree of innovation onboarded. They are the best when it comes to imparting futuristic services in a hassle-free manner. They always look forward to having a high amount of disruption and jaw-dropping results.
Reliable and optimistic

They are one hundred percent committed to delivering their best. They can seamlessly scale up meeting your requirement and fulfilling it to the core. Also, they never fail when it comes to bringing value onto the table.
Resourceful

Artificial Intelligence, Machine Learning, Blockchain Technology, Augmented Reality, Virtual Reality, Mixed Reality- a lot of state of the art technologies are taking over the conventional modes and Indian developers ace the art of mastering these technologies with their preciseness and skillset.
Budget-friendly

Indian developers are economical and reliable, even without compromising a bit on the quality of the project. This is because of the less cost of living, flexible government rules and regulations, and ease of finding quality developers. All these factors have combined together in making Indian developers an economical hire.
Our resource hiring model
Offshore development center
Offshore development centers or ODCs are turning out to be the talk of the time ever since it's been introduced. Customers are finding it much more productive and cost-effective when compared with conventional methodologies. They can save up to 40–45 % of the development cost by switching on to the ODC model. With our extensive domain authority over the years, we can seamlessly take up your development process by supplying you with the right talents at the right time.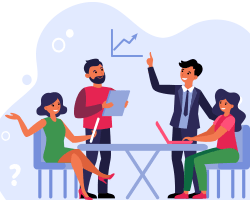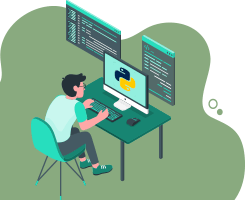 Turnkey and co-owned projects
This engagement model is for those kinds of people who want to have their projects delivered on a fixed budget. With our highly experience DevOps engineers, we help you revamp your business frameworks by helping you build full-fledged solutions that too at a reasonable pricing structure. Usually, the resources onboarded will be charged on hourly or monthly under the fixed cost model. It can be also after the successful completion of each milestone.
Frequently Asked Question's