Blockchain Based Certification Solution
Streamlined Process of issuing and verifying Certificates Leveraging Blockchain Technology
Faking certificates has turned out to be a norm these days that spotting the duplicates has become a colossal task.
They are coursing out of control and are adversely affecting the reputation of the institutional morals and values.
A replicated Certification looks no different from the normal ones and has the unique seals, holograms, and crest of well-reputed universities and organizations.
Very often Corporates have to depend on third-party agencies for their employee pseudo-verification process or they need to do it all themselves.
Either both ways, they have to invest a quality amount of time and money.
And chances are there that they will end up getting only half of the information.
In the real corporate world, this sort of stuff will result in hiring unscrupulous employees having faked certificates.
A fake certificate will cause harm not only to the organization but the candidate who is holding it has to confront its ill effects.
Over a couple of years, We, DxMinds Technologies are assiduously taking a shot on developing a solution that is capable of putting an end to all the malpractices that exist in the areas of certificate implementation. And we are 100% successful at it. Blockchain Based Certification Solution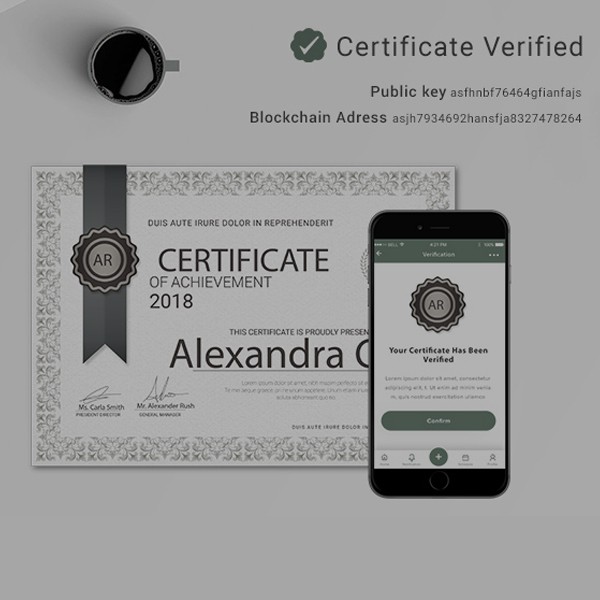 The Solution
Leveraging Blockchain Technology, we have come up with a unique solution that provides scammers no gap in presenting faked certificates.
Using our solution, universities or other institutions can issue tamper-proof digital certifications for their candidates.
These encrypted digital certifications can be accessed by candidates and employers at any instance of time.
As they are published uniquely by universities, the degree of its trustworthiness tends to be very high.
Each certificate owns a Decentralized Clearing Number using which the employers can verify its legitimacy.
Our first-of-its-kind Blockchain solution is exceptionally fit for streamlining the entire procedure by abrupting conventional ways.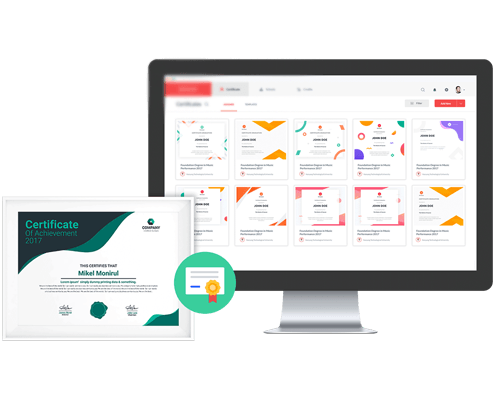 Why DxMinds Blockchain Certification Solution
No more fake certifications
First of its kind
Cutting edge technology leveraging Blockchain
Advantages:
Certificate verification made easy
Streamlined Operations
Fewer efforts required
Digital Storage System
Tamper-Proof
Un-Editable
Work With Us
We appreciate partnerships with Schools/Universities/Colleges and Corporate in the successful implementation of our Blockchain solution. It can be customized to any extent as per the requirement. Connect with us to discuss further scopes.