Best dApp Development Company
At DxMinds, we understand what it is to have a dApp that is highly secure, scalable, and robust. Our team of expert developers understand our customer queries and help them avail the best dApp development services at affordable costing. We cover a wide range of focus areas such as DeFi, NFT, DAO, Game development, Messaging Apps, Ride Sharing, Education Systems, Car Leasing & Sales, Cloud Storage, Forecasting, Real Estate, Healthcare, and many more. Being the early adopters of blockchain technology, we offer top dApp development services to our clients across the globe.
dApps, also known as decentralized applications are those apps built on blockchains like Ethereum, Polygon, Avalanche, Solana, etc. dApps are entirely different from the everyday apps that are centralized and controlled by a single entity or server. Since dApps operate on blockchain technology, they are meant to be highly transparent and secure. dApps eliminates the third parties from the system and purely relies on its decentralized mechanisms. As the world is increasingly moving towards a decentralized ecosystem, the need for dApps is skyrocketing. Businesses across various industries are now building dApps for their users to keep up with the ongoing market demands.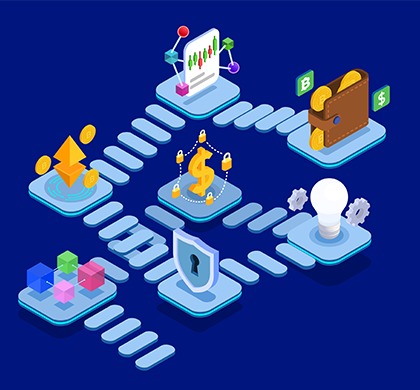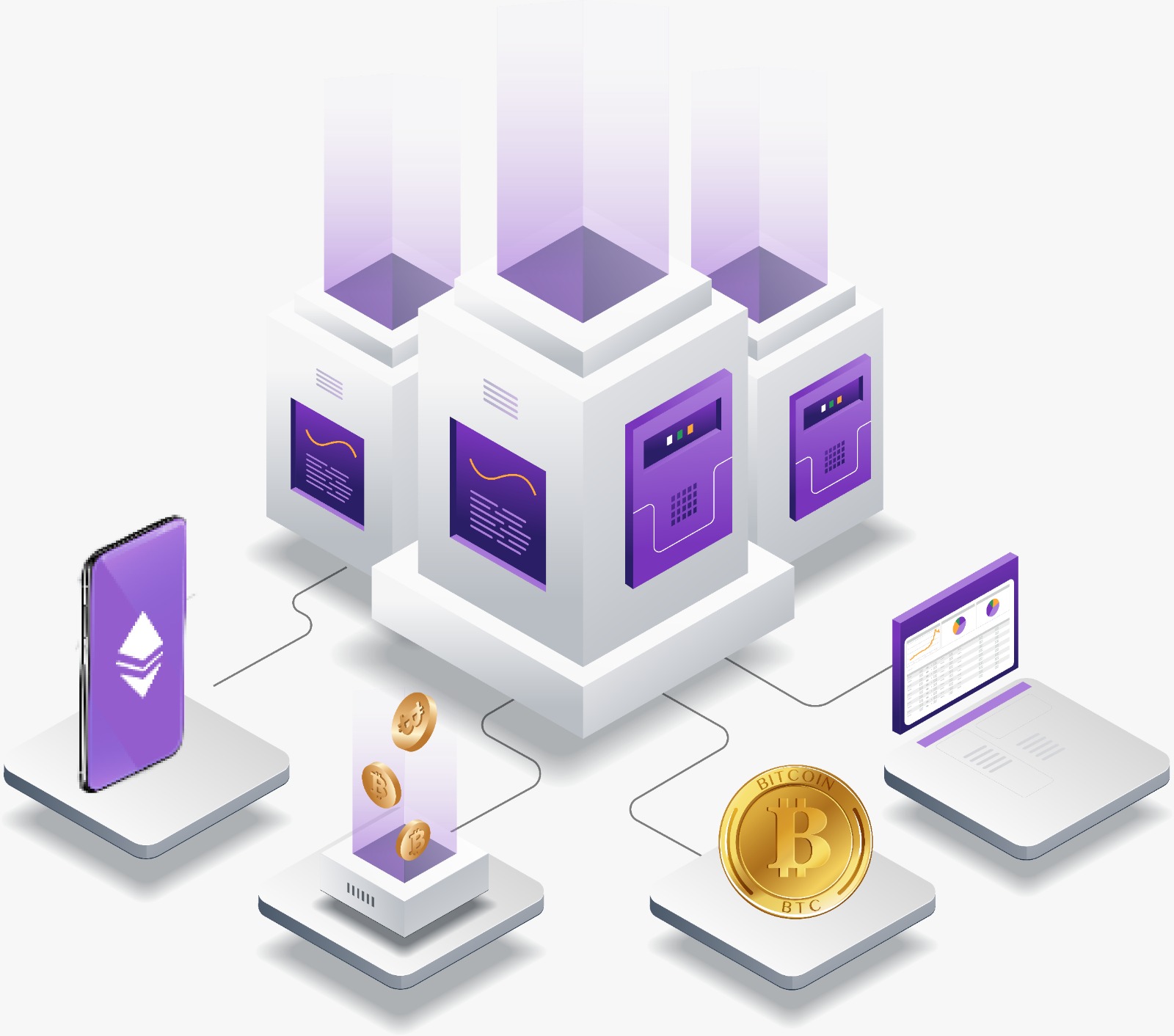 Decentralized application development services we offer
dApp Consultation Services
We offer top-notch dApp development consultation services. We help you validate your idea, and understand its feasibility and scalability so that you can have the edge while entering the market. Our blockchain consultants are industry experts with well-versed experience who can guide you on end-to-end processes.
dApp UI Development Services
Your customers feel the best when they are offered the best user interface and experience. And as an entrepreneur, you cannot compromise on that part because, at the end of the day, it's your customer who pays for it. To support you in delivering a wow experience to your customers, we offer the best dApp UI/UX design services that are aimed to skyrocket your revenue
Decentralized exchange development
If you are looking to develop a decentralized cryptocurrency exchange, you are at the right place. We help you develop a DEX of your kind with all the innovative features integrated into it by understanding your requirement and keeping your customers at the center.
Enterprise dApp development
At
DxMinds
, we are in pace with the latest trends and happening in the dApp space, in order to offer best in class services to our customers. Our developers can give life to your ideas and convert it on to wonderful decentralized applications, built on blockchains of your choice. Our dApp development services are highly customizable based on your enterprise requirements.
Smart Contract Development
We offer a complete package of smart contract development services to our valuable customers. Our expertise can be leveraged to its fullest to write smart contracts as per your requirement regardless of the blockchains like Ethereum, Polygon, Polkadot, Avalanche, etc.
Decentralized Game development
We help you develop decentralized games that are highly interactive and engaging. Let us know your requirement and we will offer you the best blockchain-based games development services.
dApp Porting
Migrate your dApp from one blockchain to the other with our best dApp porting services. We are the experts when it comes to porting your decentralized applications in a seamless and hassle-free manner.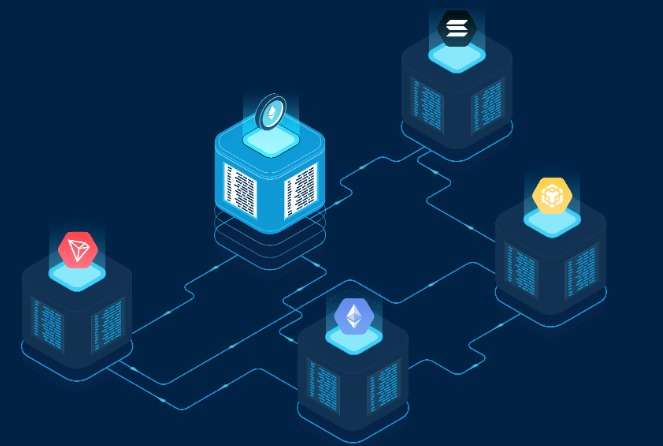 Top blockchain platforms we built dApps on
dApp development tools 
Ethereum Geth

TestNet

Zeppelin

Blockstack

Truffle

Remix

Front end development Stack
Angular.js

BootStrap

jQuery

React
Program Languages
Solidity

Golang

JavaScript

Rust

Java


Node.js
Our blockchain service offerings
HOW WE EXECUTE DaPP DEVELOPMENT?