Augmented Reality Live Colouring Book
The Best Gift a Child Can Ever Have-Live Augmented Reality Colouring Book
First of its kind, DxMinds introduces the Augmented Reality empowered live colouring books solely for the kids to enhance their creativity.
Augmented Reality Live colouring book developed by DxMinds Technologies abrupt the conventional ways of teaching and made it vivid and boredom free.
The idea conceived behind the formulation of implementing Augmented Reality in Education is to make the learning process fun by taking kids into a world of colors and animations.
Multiple volumes of Augmented Reality colouring book developed by DxMinds, deal with various domains of perception and are character-centric.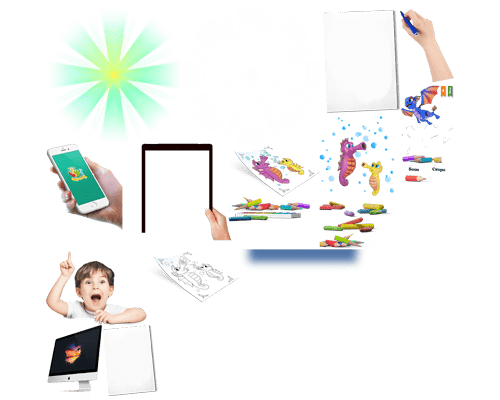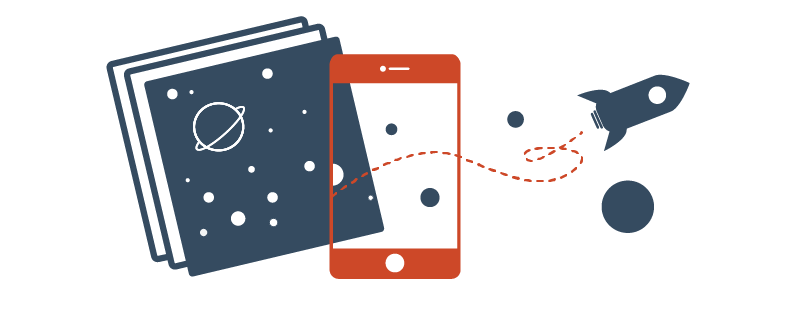 These characters are kept colourless for the kids to colour as per their imagination.
Once they are done, all you need to do is just scan the images using our app and wait for the wonders to happen.
The kids will be totally overwhelmed and blown away seeing the 3 Dimensional animated models of the images they have coloured.  It leaves a marvellous and wonderful feeling within them.
Experiencing the characters in real help them boosts the visualization skills and paves the way for a sustainable growth.
Learning Made Fun
Every kid is born unique. The way of learning and grasping things varies from kids to kids. Our Augmented Reality colouring solution is developed in such a way that it can be easily synchronized with kids of any group and ignites a new spark within them. Our mission is to build a firm foundation for their early-stage education in the most creative way possible. Both the colouring book and AR holograms are having high quality and are keenly designed to capture a kid's attention.
Uncover the Inner Potential of Kids
By adopting our Augmented Reality solution for the classrooms, teachers can easily figure out the inner potentials and shrouded abilities of a child and can guide them accordingly. Consistent usage of our AR solutions helps them in being a better communicator and an active listener. It enhances their soft skills as well. This helps the kids in building a bright and successful future over time.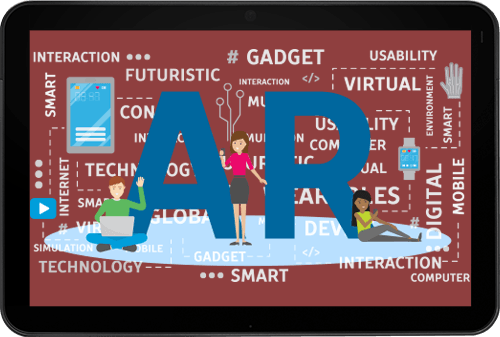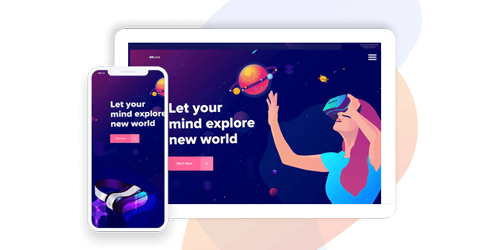 Boosts Creativity, Imagination & Focus
Set foot into a world of colours with our unique Augmented Reality solution to boost the creativity, imagination and focus of a child. Both the mind and body of a child are actively involved during the process. As a result, their focus gets sharp and consistent. Regular interaction with colours and animations improves their imagination and creativit
Our profoundly customizable Augmented Reality solution can be easily adopted by any Institutions who are into early-stage education for kids. On top of the current AR solution, further products can be deployed per your requirements.